Chinese Spring Festival Holiday
2018-02-08
Dear customers,
Chinese New Year Spring Festival - the biggest event on the earth is approaching. hereby would like to inform you our holiday dates from 9th to 21st February.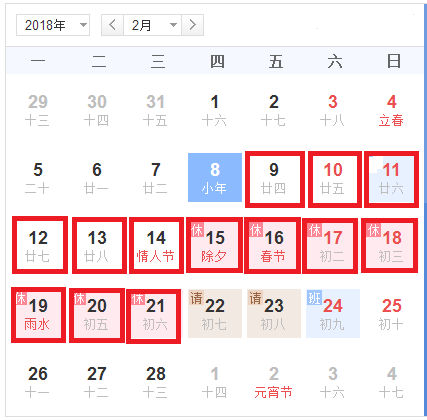 We will reply inquires during the holiday but maybe some delay. Sorry for any inconvenience caused.
For any emergency, please contact Ms. Ally Zhou ( cell phone: 0013636651436, Email: business5@honglian8.com).
Thanks for all your continuous business support.
HAPPY NEW YEAR!!